In an era of increasing individualism and ever-increasing competition, it can seem challenging to acquire customers and also retain them. However, nothing is impossible! Building customer relationships will be simpler and more effective if we add something from ourselves into the whole process. However, how to do it? What qualities do you develop in yourself? Soft skills play a major role, find out which ones!
Types of customer relationships
Companies want to have the best possible relationship with their customers, but it looks a little different in each case. To begin with, let's look at different types of customer relationships that can be established:
Reactive – after selling its products to a customer, the company encourages contact with concerns or problems.
Proactive – cyclical contact of the company with the customer, informing about the novelties introduced in the offer, proposing cooperation.
responsible – contact with consumers after they have made a purchase, the desire to see if the product meets their expectations, and needs. It is the continuous acquisition of knowledge to improve the products offered.
The model and stages of building relationships with customers are different: some need individual treatment, and continuous contact, while some have completely different needs.
How to build a customer relationship?
All stages of building customer relationships require the recruiter to be attentive and professional. When acquiring a new partner, provide references from candidates, as well as from people you have worked with before. Be humble but confident in your accomplishments. Professionalism is also combined with personal culture – words like "thank you" and "sorry" are real power. The ability to admit a mistake or flaw is difficult, but valuable in building trust. Creating partnerships and looking for potential customers, you can start, for example, at conferences, webinars or trainings.
When you know what the client really expects, the whole process will go more smoothly and the result will be satisfactory. Speak the language of benefits – use selling, but without selling. How? Make the customer not feel forced to work with you, but want to do so themselves. During conversations, smile, offer help and be concise in your messages. The relationship with the client is also about respecting each other's time, and being flexible to accommodate each other, but with boundaries. Customers as much as candidates should feel taken care of. At Talent Place, we strive to make sure that the stages of forming a relationship with clients go through in the best and most beneficial way for both parties.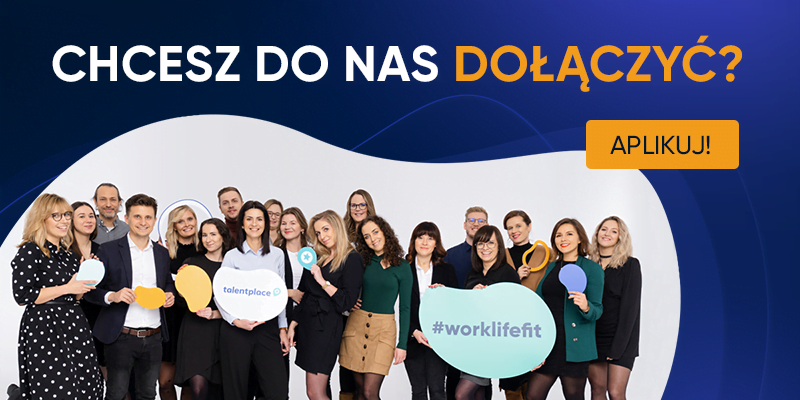 Focus on assertiveness
Assertiveness is important not only in everyday life. When dealing with customers, there are often times when assertiveness is necessary. What exactly will it manifest in such a relationship? For example:
Expressing their own opinion, criticism and also their needs, wishes and guilt,
Saying no in a non-deferential, polite manner that does not hurt others (especially the customer),
Accepting both praise and criticism or evaluations,
Being authentic,
Flexibly adapting one's behavior to interlocutors or situations,
Empathy,
The ability to evaluate oneself.
Above all, when you want to build relationships with customers, you need to be clear about your boundaries. Don't let anyone get in your way – remember that you can't hire anyone yesterday.
Shaping professional client relationship – what techniques will help with this?
To be assertive in a relationship you can use one of four techniques:
"Stripped record" – consistently repeat your expectations or refusal, and remember to remain calm while doing so.
"Open door" – in situations of aggression, nod, confirm or concede a partial point to your interlocutor, this will help calm him down and get back on track in the conversation.
Compromise – with a difference of opinion, look for something that combines both ideas. Find something you agree on.
Self-openness – share emotions, experiences, additional information with the other party. This will bring you closer, the partnership will strengthen.
What else is worth remembering?
Build self-confidence, but don't overdo it; while low self-esteem can affect work, an exuberant ego doesn't do anyone any good. As you delve into the stages of building relationships with customers, try to listen to their needs. When you plan to ask something – let them be specific, relevant and not exaggerated questions. Remember that you are a professional, also keep your emotions in check even if the customer is anxious as well as unpleasant. Try to stay up to date with all events, and follow news and information from your area of operations. Take notes during the meetings, and afterwards, send any findings in email form to the client. This ensures that no information gets lost, no one forgets anything, and the whole process is streamlined. These are our tried-and-true Talent Place tips to help you transform your relationships into more collaborative and effective ones.
Would you like to join us? Apply HERE